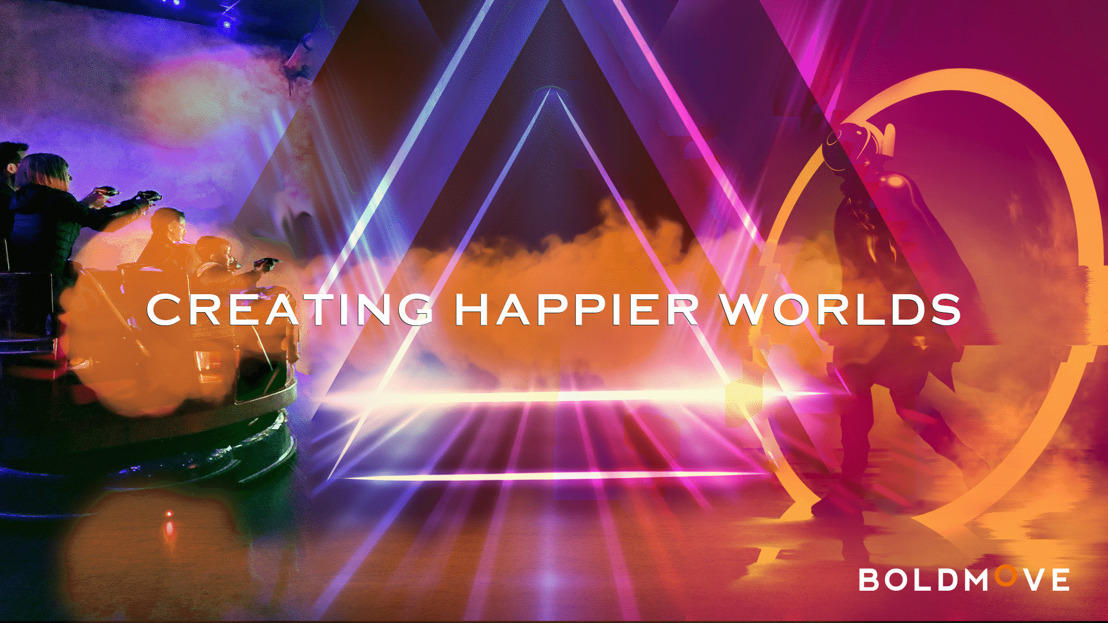 BoldMove reveals extended solution range and team
New website deploys future & crisis-proof attractions
Brussels, 28 August 2020 - BoldMove is proud to introduce its brand new website on www.boldmove-corp.com. Launched in April 2020 and headed by Benoit Cornet, former Founder & CEO of Alterface, BoldMove offers compact and affordable solutions through a strong team and loyal partner network.
Benoit Cornet, CEO and 'Captain of Creative Minds' at BoldMove explains: "The mission of BoldMove is to create happier worlds with our customers and partners. We want to do this by truly taking their interests to heart and aim for the highest level of guest satisfaction! What they need now to weather the crisis, is affordable and compact, fun and action-driven attractions that can be easily installed at an existing location, or that can upgrade a themed area with smart gaming by using the visitor's own devices."
On the new site visitors can learn more on the plug & play BoldMove Solutions: Smash & Reload, Sing & Rise, AR Hunt and many more to follow. The dark rides can be customized with a proprietary IP like TooMush or theming and characters of choice to fit the venue.  Ride surfaces can range from ultra-compact to a standard 15x15m footprint and beyond to allow higher throughput. Smash & Reload can be fast and easily installed, and is maintenance savvy. The attraction is totally future-proof as media content can be changed, rebranded or updated any time. The easy gameplay makes it suitable for every age, whilst outside spectators can already taste the fun, viewing players from a giant leaderboard.
Smash & Reload double-action compact ride - following the action at outside leaderboards.
The BoldMove team also designs and builds customized rides with fitting IP, and provides creative and technology advice to theme park and leisure venue owners, as well as to ride manufacturers and technology vendors.
"As our design process does not start from a specific model or type of ride as we are not bound by any manufacturing restrictions. We are entirely free to plonge into our creative minds, exploring all possibilities and designing the attraction that perfectly fits your venue and theming, visitor profile and budget. The technologies we recommend and apply in our attractions will be the ones most suitable ones for the visitors, not so much because they are hyped." Benoit comments.
Strongest creative & technology expertise
Benoit Cornet is sailing his team to new entertainment horizons: Anja D'Hondt joins as 'Queen of Happy Hearts' for marketing and PR to communicate the vision to the market. She helped build a strong reputation with Benoit for Alterface over the past 4 years and now holds a strong foothold in the entertainment market. Anja previously founded and managed an international B2B tech PR agency for 16 years with customers like Kodak, HP, Ricoh, Pentax, etc. Didier Van Weyenberge supports business development in Central & Eastern European markets, as BoldMove's 'Guardian of Happy Relations'. He previously managed cinema theatres in Poland and Belgium, as well as theme parks across Belgium, the Netherlands and Germany. Didier brings a wealth of operational management skills and customer service expertise.
BoldMove Nation brings the finest players in the market together into a strong network of trustworthy partners with outstanding market, creative and technology expertise. Together they cover every field of the entertainment industry, from attraction design to interactive technology, from ride engineering to projection, from light & video design to theming, from storytelling to crowd management, from media content to IP development, from project management and consulting to PR & marketing services.
"This crisis is an opportunity to reposition our industry and together drive and inspire our customers to offer top-notch entertainment to their visitors. Attractions need to be installed quickly and hassle-free, fully equipped to address future technology requirements and appeal to the next generations." Benoit concludes.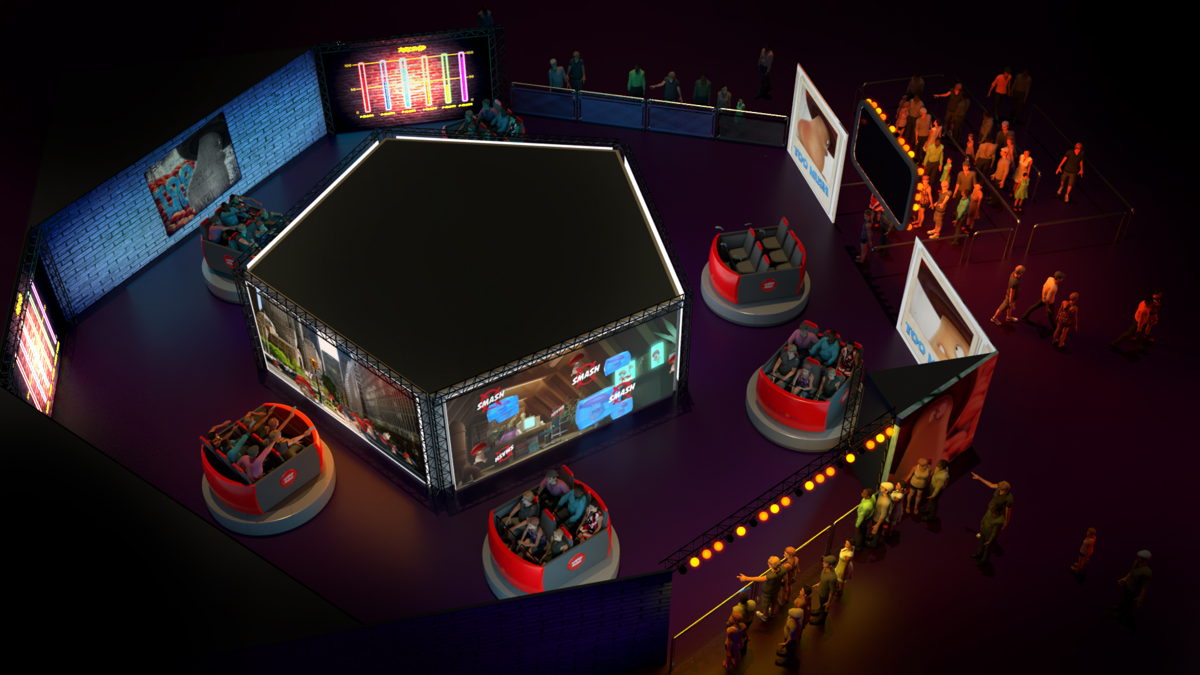 Smash & Reload brings interactive fun on a compact floorspace for all ages.